Are you looking to increase productivity, improve efficiency, upgrade security – and control costs?
Premiere delivers world-class products, services and solutions to move you and your business forward.
Innovative Ideas for Increasing Productivity
Premiere offers award-winning equipment and technologies for all of your printing, copying, faxing, scanning, and document management needs. Whether your office requires a simple desktop printer, high-volume multifunctional copier or a complete digital document management system, we provide innovative business solutions and dependable on-demand service to help boost efficiency and security – and keep your day-to-day operations running smoothly.
Not Just a Good Solution – The Right Solution
An authorized Kyocera Copystar Document Solutions partner, Premiere sells and services business equipment, including copiers and multi-functional printer systems (MFPs), as well as cutting-edge scanning, faxing and security software that enable you and your team to digitize and streamline your workflows. And with our "service first" approach, you can be sure we aren't just selling you the latest technology – but the right technology solution to meet the unique demands of your business.
Why Partner with Premiere?
"Where Service Comes First" is More than a Tagline.
We genuinely care about our customers. From our leadership team to our trained and certified technicians, we are dedicated to being accountable and available (when you call during business hours, we pick up the phone). We take pride in maintaining the best response times in the business.
Improved Business Efficiency
For 30+ years, we've been doing business with a personal touch. This means meeting with each potential or current customer to discuss real life document workflow improvements and creating custom solutions. We strive to earn the trust and confidence of all our customers.
We're Flexible, Friendly & Solutions-Focused
We're not process-laden like bigger firms, so we maneuver quickly and easily. And we keep an inventory of on-site local parts and supplies. Need toner in a hurry? A loaner machine while yours is down? We make it happen.
We Speak Your Language
We partner with many businesses: large and small companies, legal firms, medical facilities, non-profits, accountants, real estate, schools and more. It's our job to help you understand how technology can help to improve your office efficiency.
We Save You Time & Money
By combining expert analysis, the right technology and smooth implementation plans, Premiere helps you reduce printing costs while improving business efficiency.
The vendor for all your digital document and business equipment needs. Get in touch to schedule a Complimentary Consultation.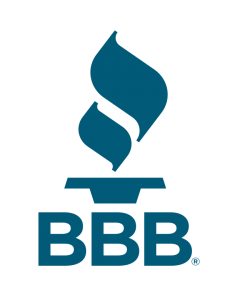 A+ Rated by the Better Business Bureau